The Strategies That Work for Real Estate Agents Just Starting Out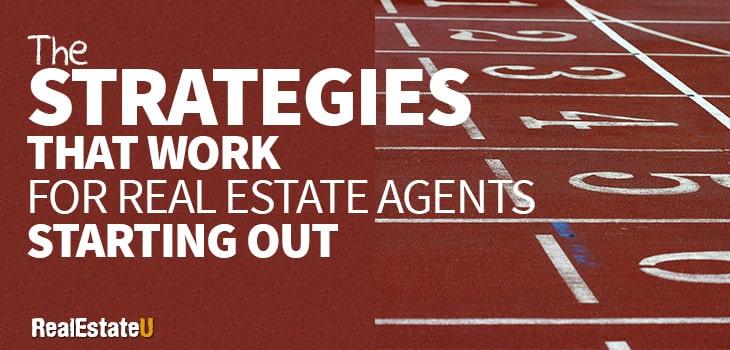 Many students here at RealEstateU ask questions about how to get started as a real estate agent, after they obtain their license. So, we complied a list of the most asked questions from current RealEstateU students and created real estate agent tips for beginners.

We then presented these questions to Jesse Rhinier (founder) and Marc Blum (Senior Manager) from DSA Realty, one of the leading brokerage firms in NYC.

Jesse and Marc's responses were detailed and insightful….have a look!
Question #1: What are the 5 most important things that a broker is looking for in a new agent?
1. Motivation/Entrepreneurial Spirit
Being a real estate agent is essentially running your own business and new agents have to build their business from the ground up. It is not a job where someone will necessarily be told what to do or where exactly to be. As much as our managers can offer guidance and support the drive, determination, and self-discipline, must ultimately come from the agents themselves.
2. Communication Skills
Being a real estate agent one needs to be able to effectively communicate both verbally and in writing. Whether it be explaining the tax implications of a pied-a-terre apartment purchase or why in a rental application a landlord requests a W-2 form in addition to a federal tax return. Real estate agents have to explain complicated, nuanced material to their clients in a coherent and easy-to-understand way. Additionally, much of the correspondence in this day and age is via email. So real estate agents also have to be able to communicate the same material through written word. This skill has become so important that we include a writing skills and spelling/grammar section on our interview form.
3. Personality/"Likeability"
Real estate agents will be spending long periods of time with their clients showing properties. So their clients have to like to be around them! If an agent has a good personality and the "likability" factor it lays the groundwork for the client. This will make the client be comfortable and trust that agent with handling their transaction. The real estate agents that are successful always have a fantastic rapport with their clients and many become life-long friends.

4. Professional Appearance
An agent should look and dress the part of a successful businessperson. The clients who meet the real estate agents for the first time will quickly form first impressions about the competence and professionalism of that agent based on their appearance. Rightfully or not so agents have to have the ability to be well groomed and look the part.
5. Organizational Skills/Time Management
Much like a juggler in a circus a busy real estate agent will be "spinning many plates". He/she has to have the ability to be organized and highly efficient with his/her time. As a real estate agent is a commission based position the effort and work that is put in should always be focused and very deliberate. A successful agent will always be on top of their schedule and give the proper focus needed for each one of their "spinning plates".
Question #2: What are the biggest challenges that new agents typically face when starting out and how should they overcome them? Will the brokerage offer their support and how?
1. Effort required
We tend to see that many real estate agents are not prepared for the effort and work that it takes to be successful. Many perceive the real estate business to be a "get rich quick" scheme. Or they think that putting in 20-30 hours per week will suffice. We specifically tell agents in the initial training period the effort that it will take. And give the trainees examples of how a typical day and week of a successful agent plays itself out.
2. Coping with failure
There is a lot of trial and error when a real estate agent first begins. So it's imperative to have the ability to NOT to get discouraged by short term failure. We counsel agents to be more focused on the bigger picture. They need to recognize that with each passing month and year they will become more and more knowledgeable. And success will follow.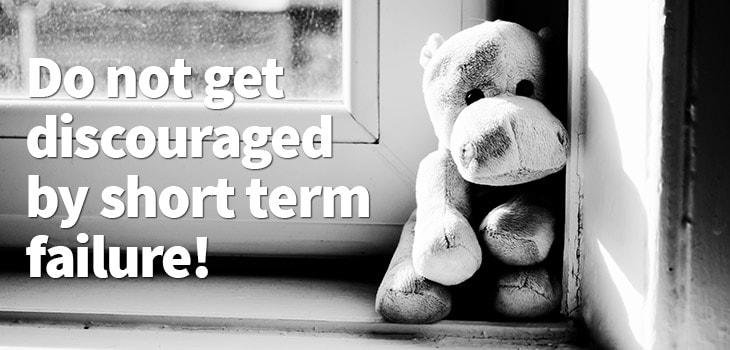 3. Inconsistent income
There is definitely a steep learning curve for new real estate agents so they have to be prepared for fluctuations in their income. This is especially difficult for agents who have previously worked in salaried positions as there is not guaranteed paycheck each week. We counsel for this as well in our initial training program.
Click and read more how to make money with a real estate license.
Question #3: What's the quickest way for new agents to earn their first commission? What are the 5 things a new agent should do that will help him/her perform well from the get go?
The quickest way to earn a commission is to complete a rental transaction. Rental transactions can happen very quickly and we've seen many new agents close a deal within their first week.
Here are 5 things to help a new real estate agent perform:
Become an expert in the area you choose to work and preview as many properties as possible.
Advertise the properties you have previewed through all the various channels in order to generate multiple leads.
Reach out to your sphere of influence and let everyone know you now work in real estate.
Be prepared for a lot of hard work and understand it will take a lot of sheer physical effort to be successful.
Be confident in your abilities!
Question #4: What type of deals should new agents start with and why?
Typically agents will begin in rentals because transactions happen quickly. And they can start making money shortly after beginning. The first level of business development involves previewing rental properties, photographing them, and creating ads for distribution on multiple internet sites. This produces inquiries directly to the agents from interested prospects.
Lead generation is always job #1 for a real estate agent.
There are a variety of ways to begin on the sales side. A real estate agent can represent either buyers or sellers.
Ways to capture buyers would be:
To have one's own listing advertised on websites such as Trulia or Zillow. Also there are plenty of CRM and Social media real estate apps that can help new real estate agents better organize their time.
Work as part of a team led by an experienced broker, converting renters into buyers, or
Farming your sphere of influence (SOI) for referrals.

Question #5: Many students are looking to use their license part-time. Perhaps they are teachers who want to rent and/or sell during the summer months, or they want to have additional streams of income. How can part-time real estate agent use their license to make extra income on the side? Do you currently have agents who are using their license part time? If so, how do they use their license?
We actually don't hire part-time agents. We have found over the years that a real estate agent who can only work part-time is just not able to carry out the job effectively. However, there is a distinction between agents who can only work part time during the day or week vs. agents who can work full time, but only for a portion of the year. We hire many students and teachers who would like to work for the summer months.
Question #6: Where should new agents network to find new business quickly? What are some creative things your agents have done to get new listings/clients?
Agents who are active in religious, community, or charity groups can typically meet and know a good number of people who could refer them business. There are also business networking groups like BNI, where groups of associated professionals meet for breakfast once per month and give each other referrals.

Each group would have one real estate agent, one banker, one contractor, one designer etc.
A specific creative technique we have seen has been to search public records of particular apartment buildings with a focus of studio apartment purchases that occurred 4 to 6 years in the past. The owners of these units are then contacted to see if they are ready to upgrade to a larger apartment. The real estate agent is offering to meet with them to provide a free valuation analysis of their property.
Question #7: What training should new agents get in order to increase their chances of success? What can new agents do ahead of time (before starting with a brokerage firm) to educate themselves to have a better chance at starting strong?
The best thing to do before starting would be to read the various real estate publications. This way a real estate agent will get a sense of the market and read about the important events or projects that are making the headlines. The New York Times and Wall Street Journal real estate sections, the New York Observer, The Real Deal, Real Estate Weekly, and curbed.com are all helpful sources of information.
Click and find out how to network for real estate to be more successful.

A new real estate agent can also start to pursue the various listing websites such as Streeteasy.com to get a sense of the pricing and the types of properties that are currently on the market. Each neighborhood in NYC has its own pricing scale (based on supply and demand). So it's important to begin to understand the price points of each neighborhood.
Question #8: How does a broker help new agents? Is the broker available to offer advice on contracts? Available weekends? If not, does the broker assign other experienced agents to assist you with contract questions? Does the broker offer a mentor program for new agents?
We provide a full week of classroom style instruction where we cover every topic ranging from business development, professional writing, advertising effectively, and tutorials on our technology. After the classroom period we then have all new agents work under one of our training managers who serves as a direct mentor and guide for at least their first two transactions.

We try to make the transition from the classroom to the field as smooth as possible. Even after the period of working under a training manager our managers are always available for support and guidance 7 days a week. We always have a manager on duty when our office is open.
Question #9: What should new agents look for when selecting a broker/mentor to work for?
A new real estate agent should look for someone who will provide the proper training and support and who represents the way that agent would like to conduct business. We also feel the following traits are very important for an agent's success:
The ability to receive training and work in both rentals and sales
Exclusive rental listings
Ability to earn high splits based on performance
High agent-to-manager ratio
Full time Listings Director
Question #10: Can you provide 2 success stories of new agents to hit the ground running fast?
We have one real estate agent, Kevin, who started with us a year and a half ago. In his first month he met a rental client with an $1,800 budget. He did as we taught him: he asked this person if she knew anyone interested in purchasing a property in New York.
She happened to know two sisters moving to New York from California and it turned out that their parents wanted to purchase an apartment for them. Kevin had not yet been formally trained in sales but we were able to coach him through the entire process and he was in contract with a $1.24 million condo purchase within 10 days.

He did five sales in his first year and is about to close on a $6.5M purchase.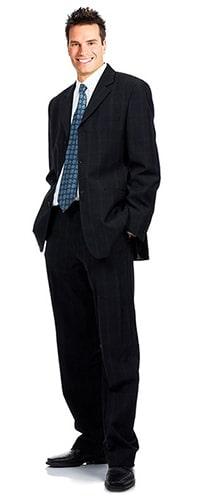 Another real estate agent, Stephanie, was very eager to succeed and started doing her own residential sales advertising immediately after finishing in our training program.

She actually started her first sales transaction with us while she was still in training!

She is building upon that and making steady strides. We find that as long as an agent has the energy and desire to succeed they will get the results they're looking for.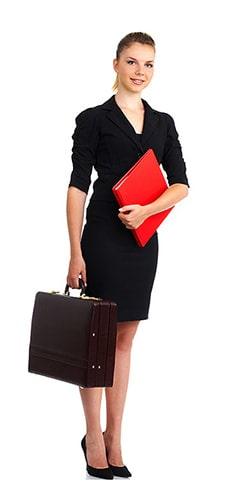 Going Forward
If you are ready to start the exciting journey towards becoming a real estate salesperson, please sign up today. You can check out the course for yourself and see if it works for you. And do not worry, if you don't like the course we have 30 day no hassle money back guarantee.