Strategies For Success As a Real Estate Agent
When you're starting out as a real estate agent, the idea of establishing an entire career and client base from scratch can seem daunting. Below are a few important success strategies for real estate agents that other property professionals have done to build prosperous careers.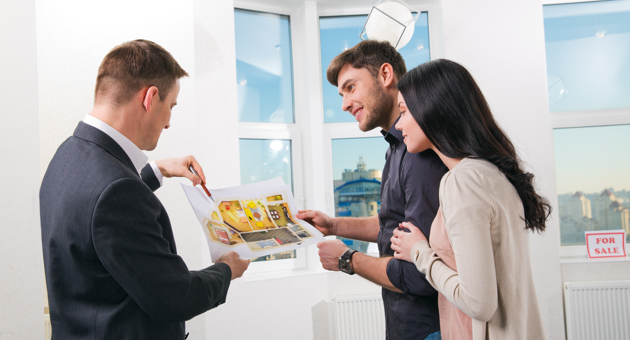 1. Construct presence online & off
Construct a presence both online and in the regional community. Agents should attend events, maintain connections with past customers, and perhaps even seek out other local agents for their experience and mentorship.
2. Concentrate on continued education
Real estate agents who wish to put themselves up for success should commit both their money and time to further their education. Seeking out technical and advanced training won't only sharpen their knowledge and skills base but also boost their confidence. With continued education, they'll have the ability to attract customers and after that surpass their expectations.
3. Keep in touch
It is very easy to forget about the individual that's only looking to buy in six months, but a simple calendar reminder will permit you to keep an eye on everyone. Additionally, it is quite easy to keep investing advertising dollars in fresh leads, but the very best return you'll receive is on your past clients. Agents regularly spend much, much more on long-shot advertising channels when spending that money on a customer appreciation event or sending a prior customer a little gift would be more successful.
4. Specialize in 1 thing
Many agents are generalists. Some even do both commercial and residential property. While some people today feel as though focusing on a single thing is limiting. Benefit your clients by providing them with superior service. This is going to lead to more referrals to you and likely will cause greater production. Refer all business that is not in your specialty to others -- this will result in referral fees and stronger relationships with other agents.
5. Create a personal brand online
Produce a custom, branded website. When clients Google you, what's the first thing they see? Make sure it's a professional, sharp website that highlights your story, active listings, testimonials, social media contacts, and more. Your website may be the first impression a possible customer gets of you, so you want to be certain it's a good one. Social networking is a great tool you can use to give value to your customer base.
6. Create meaningful content
Create useful content (posts, emails, podcasts, etc.) for people in the real estate industry. I find the more I help people, the longer they wish to work with me personally. Creating informative content provides credibility to an agent and their knowledge about the business. This strategy establishes further authenticity and helps me remain "top of mind" with individuals. This is really important as you don't know when a person may have the demand for the services, and when your brand is consistently facing them, it is considerably more probable that they'll want to use you.
7. Leverage your private network
Success as a real estate agent all comes down to the agent themselves. If you're looking for new customers, there is no better place to start than by asking your friends, family, previous associates, and your own sphere of influence. These are the people who trust you and know your personality. They will hopefully wish to support you and work together with you in their real estate projects. If you don't get business straight away, do not get discouraged! Create a business plan, remain accountable, and stay with it. You can learn more about networking for real estate agents from another article on our blog.
Take this advice and run with it.
It is no secret that success doesn't happen overnight. It is going to require time and a great deal of hard work to build a career in real estate. Take this information from the men and women who have already done their time at the company and mold it to fit your career plan. Soon enough, you'll be the one helping additional entry-level agents follow in your footsteps.