How to Become a Real Estate Agent in Missouri
Ready to learn how to get your real estate license in Missouri? Our easy How-To guide below will tell you about each individual step you need to take in order to get your license. Congratulations on getting to this step. You can officially start looking forward to a rewarding and fulfilling career in real estate. Read on for your step by step guide.
Why You Should Become An Agent In Missouri
Before we get into the four steps you need to get your license in the state of Missouri, first we want to discuss some of the amazing benefits that come with joining this industry. As a licensed agent, you have the freedom to control your income, your schedule, and your workload. Agents and brokers get to become their own boss and get to help people find their dream homes. If you get your real estate license in Missouri, you'll have the ability to control your future and make money in a variety of ways.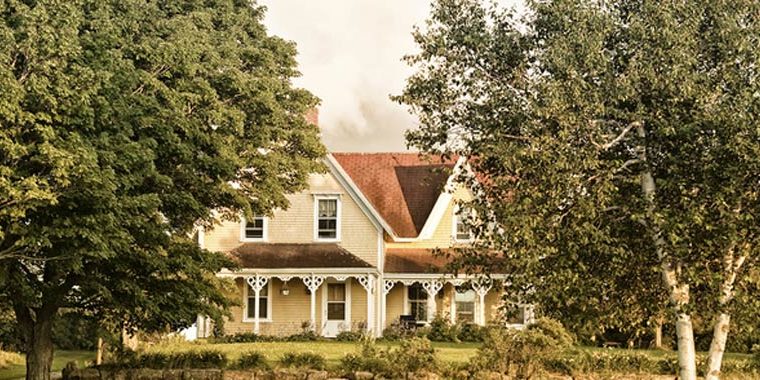 As a licensed agent sponsored by a broker, you will be able to rent or sell homes throughout all of Missouri. It also allows you access to office buildings, factories, retail buildings, and more. Becoming an agent is a great way for investors to get their foot in the industry and get access to additional resources that other investors might not have access to.
Plus, you don't have to have a college degree in order to become an agent in Missouri. You don't have to have any prior experience in the industry at all or spend a ton of money. Real estate is an amazing career option that you can make quickly without being stuck with thousands of dollars in student loans.
In fact, with RealEstateU®, you can get your license in as little as thirty days.
4 Step Overview
Ready to learn how to get your real estate license in Missouri? Here are the steps.
Step #1
The pre-license education requirement includes two courses that are 72 hours in total. The first course is the 48-hour salesperson pre-examination course. The second is a 24 hour real estate practice course. Both of these courses can be taken online or in-person, though most of our students choose to take it online as it gives them more flexibility.
You must complete both courses before you can apply to take the state licensing exam or for your license in general. Each course will include their own closed-book final exam. The final exam consists of 50 multiple-choice questions with a passing grade of 75%. You will receive your Certificate of Completion for the course once you pass the exam.
Step #2
The next step is to schedule and pass the state licensing exam. The Missouri real estate salesperson licensing exam must be taken in person at a PSI testing center. There are four testing centers throughout the state of Missouri. It includes a National portion and a State portion. The National portion of the exam includes 100 multiple-choice questions and you must answer at least 70 questions correctly. The State portion includes 40 multiple-choice questions and you must answer 30 correctly in order to pass.
These two sections of questions are intermixed throughout the exam and you have a total of four hours to answer all the questions. The nice thing about this exam is that you'll receive your exam score report at the testing center immediately after completing the exam.
It costs $62 per attempt and paid directly to PSI.
Step #3
After you pass the exam but before applying for your license, you must get fingerprinted with IDEMIA. This means registering with the Missouri Automated Criminal History Site (MACHS). You must also provide the Missouri Real Estate Commission's four-digit registration number, 0004. Once you're registered, you'll be directed to a list of fingerprinting locations available.
Your prints will be used by the Missouri State Highway Patrol and the FBI to run both a state and federal criminal history background check. The results of your background check will be sent to the Commission as part of your application. It costs $40.50 and shall be paid at the fingerprinting location.
Step #4
The last step on our list of how to get your real estate license in Missouri is to apply for it. Before applying though, you must complete the steps above, specifically making sure you pass both the courses and the state licensing exam.
You must apply for your license within six months of completing the 48-hour Salesperson Pre-Examination course, otherwise, you must retake the pre-license courses and the state exam. The instructions for how to apply for your license will be on the back of your State exam passing score report. Every application is required to be submitted in writing and sent by mail.
Learn how to become your own boss as a real estate agent.
Real Estate California Application
Looking for some tips to help you pass the Missouri State Exam? The best advice we can give for all applicants who want to pass the exam on their first try is to study the key terms. We'll provide you a course glossary that will provide you a list of key terms you should be familiar with.
You definitely don't need to have every term memorized, but you should at least read through the entire glossary and be familiar with the general definitions. You'll be in much better shape and feel much more prepared if you study the glossary and be somewhat familiar with some of your state real estate laws before attempting the state exam.
Click and find out the cost of being a real estate agent!
Going Forward
Ready to start moving forward with your career? Let RealEstateU® help you get your Missouri Salesperson License in just a few easy steps. Check out our courses and see if it works for you. We even include a 30 day no hassle, money back guarantee if you end up not liking it.